Welcome to the events page!
Northumberland Bat Group events will be posted here. This page will be subject to regular updates, so do keep checking for new dates for bat walks, talks and surveys. To come on one of our events you will need to be a NBG member. This is free and easy to do. All you have to do is sign up to our
mailing list
. Once you are signed up, you are effectively a "member". How easy is that?
Bat Walks August and September 2020
Since lockdown has been lifted a bit and we can now undertake organised group events in an outside environment, where social distancing is still possible, it's time to do some bat walks. If you would like to join us, please email nicfaulks@hotmail.com stating the number in your party and the date you would like to attend. We will provide you with a bat detector so you can hear the bats as they fly overhead. 
1. Thursday 6 August – Leazers Park. – Newcastle – completed
2. Thursday 13 August – Removed 
3. Tuesday 18 August – Jesmond Dene – Newcastle – FULL!!
4. Thursday 20 August – Removed. 
5. Thursday 27 August – Tyne Green – Hexham – FULL
6. Thursday 3 September – Carlisle Park – Morpeth
7. Tuesday 8 September – Random location, St Marys Island Wetland
8. Thursday 10 September – Tyne Riverside Country Park – Newburn 
Walks will all be starting between 7.30pm  and 9pm and will last 1 – 2 hours. Walking will be on paths, but may involve some steps or uneven ground. You will also need to bring a head torch and to wear sturdy footing. Events will be cancelled if high winds or rain is forecast, as this lessens the chance that bats would be flying. 
Postponed - NBG AGM - 30th March 2020 - Great North Museum
Unfortunately due to the COVID-19 virus outbreak and consequent government recommendations, the AGM will be postponed until later in the year.
This is notice that the NBG AGM will be held on 30th March at 6.30pm, at the Great North Museum. If anyone is interested in joining the committee, please feel free to email via the CONTACT-US link and make yourself known; as anyone wishing to be nominated for a committee position needs to be nominated 14 days before the AGM. For more information about the committee and the member's roles please click on the what we do page.
Following the AGM part of the evening, which won't take long, there will be a few short presentations from members of the group to update you on the activities that were undertaken last year, such as the Nathusius project.
So why not come along and meet everyone, drink tea, eat biscuits, find out what we got up to in 2019 and help plan activities in to 2020.
A range of bat talks will be organised over the winter months – January to April. As each date is confirmed it will be added here with information on the venue, talk content and if you need to sign up.
Thursday 30th January 2020 at 7pm-9pm - Completed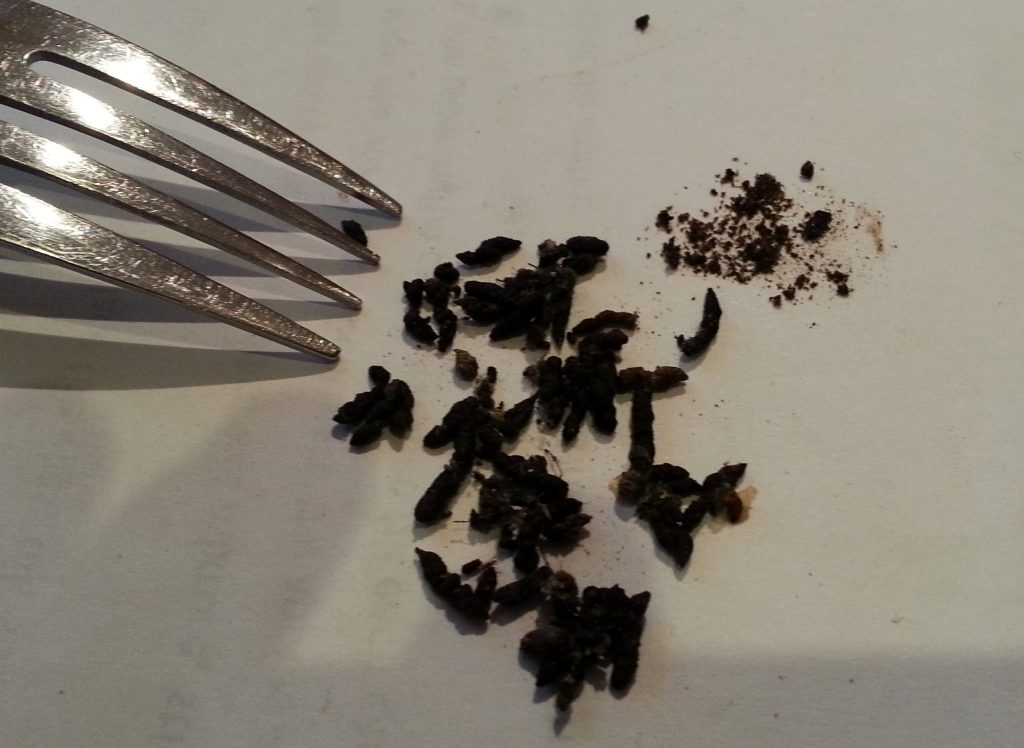 What's in that Poo?
Identification of insect remains in bat droppings.
Equipment provided, but bring along any bat droppings you may have (not from long-term captive bats), to try and identify what the bat has eaten – All welcome.
Event location: the NHSN Council Room at the Great North Museum: Hancock
These are the surveys undertaken Last year. The hope is that subject to Covid compliance, we can do more hibernation surveys during teh winter 2020-2021.
I'm planning the NBMP hibernation surveys for 2019-20. We have been surveying the same sites since 2014 and are really starting to build up a picture of how the bats are using these sites.
The dates for the surveys are:
Tuesday 10th Dec – completed
Sunday 22nd Dec – completed
Saturday 25th January – completed
Wednesday 19th February – completed
You will need wellies, old warm clothes that you dont mind getting dirty, torches with lots of spare batteries and maybe also a change of boots/socks, the adits are all wet. Bring lunch, snacks and a flask, it will be cold!
If you have a caving helmet/hard hat that you are able to bring along that would be great, I have a few to lend out if not.
If you are interested in/able to come along please email me on malinka1999@btinternet.com. As ever, places are on a first come first served basis, but moderated so that everyone gets a chance to attend at least one survey. So I am very happy for you to book loads (but please give me dates, rather than 'can I do everything please?') but please be aware that as others request places, yours will be reduced to meet that criteria.
As we are entering known hibernacula, each team will need at least one licence holder, please can you let me know if you have a Class 2 survey licence , thanks.
One last thing, for insurance purposes you need to be a member of Northumberland Bat Group to join these surveys, no worries if you are not, it is easy and free to join.