Northumberland Bat Group has been around for a while, it started in 1986 as a gathering of enthusiastic volunteers who were licensed (by what is now Natural England) to handle bats and visit their roosts. 
Now Northumberland Bat Group (NBG) is a bit more formalised (though not too much). NBG now includes members working towards getting a licence, but also people who are just interested in finding out more about bats. 
You do not need any experience in dealing with bats to join us, just enthusiasm and a desire to learn about and help bats. Being able to see in the dark, having no social life and not requiring sleep is also helpful!
The members of the group undertake a range of activities which broadly further the following aims:
to promote bats and bat conservation in Northumberland through educational events and projects;
to support and train volunteers in liaising with the public who come into contact with bats;
to offer advice to the public where this does not involve building development as part of the Natural England Bat Advice scheme;
to undertake surveys and collect records of bat activity and roost locations with an aim of furthering the understanding of bat ecology in the county; and
to rehabilitate injured bats and release them back to the wild.
Group activities, meetings and training: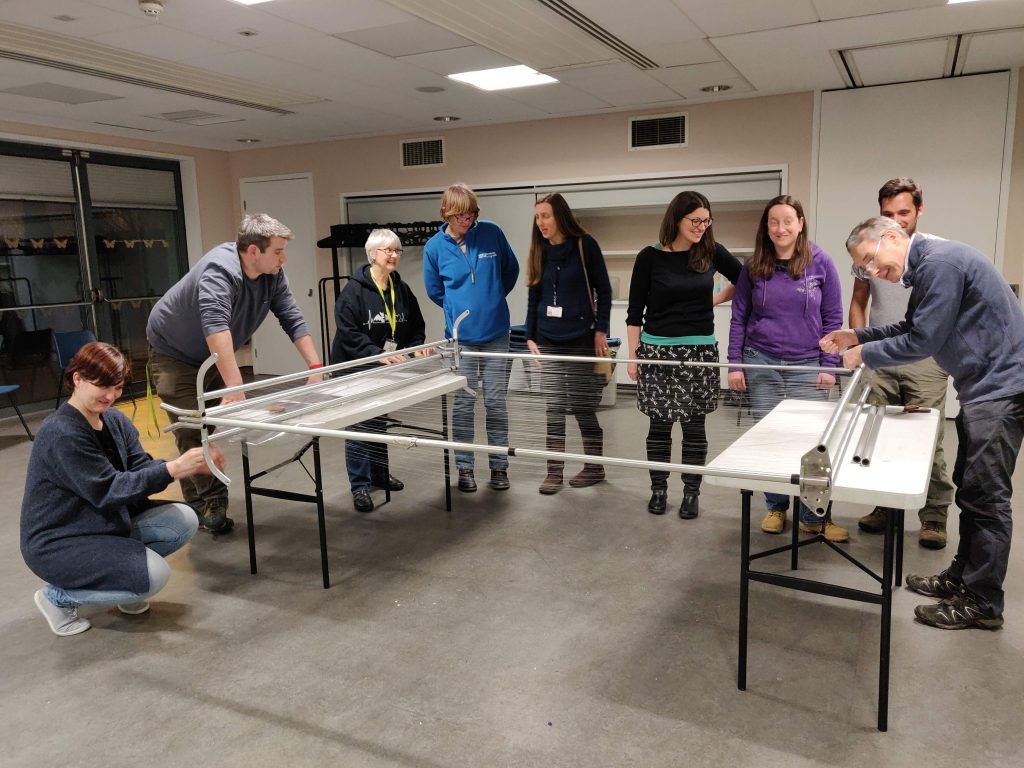 The Group organizes meetings, surveys and training activities to help members learn more about the amazing world of bats and to enable trainees to gain bat licenses to help with call outs. As time permits, members also lead guided walks, give talks and organize other activities to promote bat conservation within the Northumberland and Tyneside area.
To find out more about our Events, go to the Events Page.
Many members are also involved in the emergency call-out scheme run as part of the Natural England Bat Advice Line, whereby knowledgeable, trained volunteers who are licensed to handle bats and enter roosts can come out to visit householders and offer advice or solutions to batty issues.